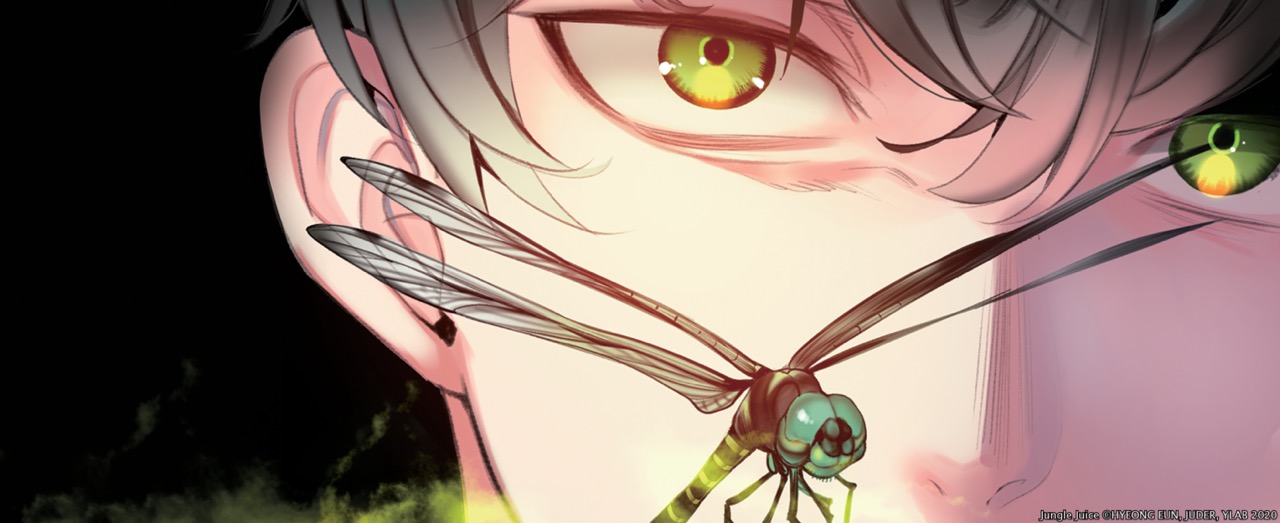 Graphic Novels, Manga, and More!
PREY VS. PREDATOR
The Korean comic Jungle Juice comes to print for the first time!
Every society has its hierarchy, and Suchan Jang is at the top of the human one. But despite his popularity and charisma, he has a secret that keeps him from getting close with others—under his clothes lies a pair of dragonfly wings! And when he's forced to expose them to save the girl he likes, Suchan suddenly finds himself plummeting to the bottom of the food chain.
READ MORE