In case you missed it, we announced a handful of new titles joining our February 2024 lineup last week! We'll be publishing some titles from familiar creators, such as HERO's Ako and Bambi and Shimesaba's You Are My Regret. We also have counterparts for existing adaptations, including the If the Villainess and Villain Met and Fell in Love manga and The Other World's Books Depend on the Bean Counter light novel. The popular vampire action manhwa being released under our Ize Press imprint, Unholy Blood, is now confirmed for February 2024! If you want to be the first to know the news, be sure to follow us on social media!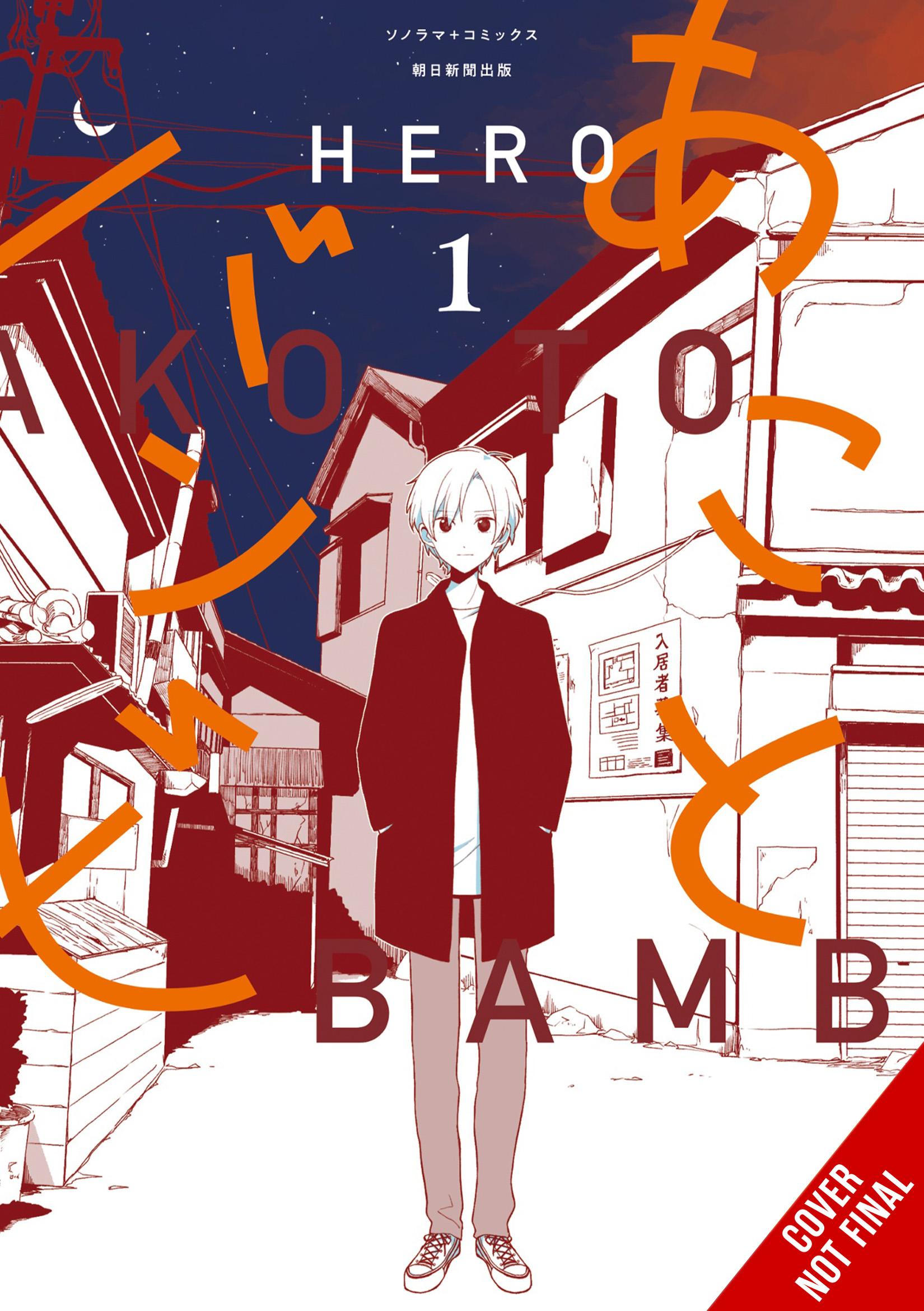 By HERO

When amateur novelist Bambi moves into a new, cheap place, he's shocked to find it's already occupied—by the ghost of a high school girl. With one amnesiac ghost girl, Ako, haunting the apartment, the stories practically write themselves! But as the days pass and they get closer, he starts wondering exactly who she is...and what she is to him.

From the author of Horimiya comes a sweet slice-of-life that transcends the boundaries of life and death!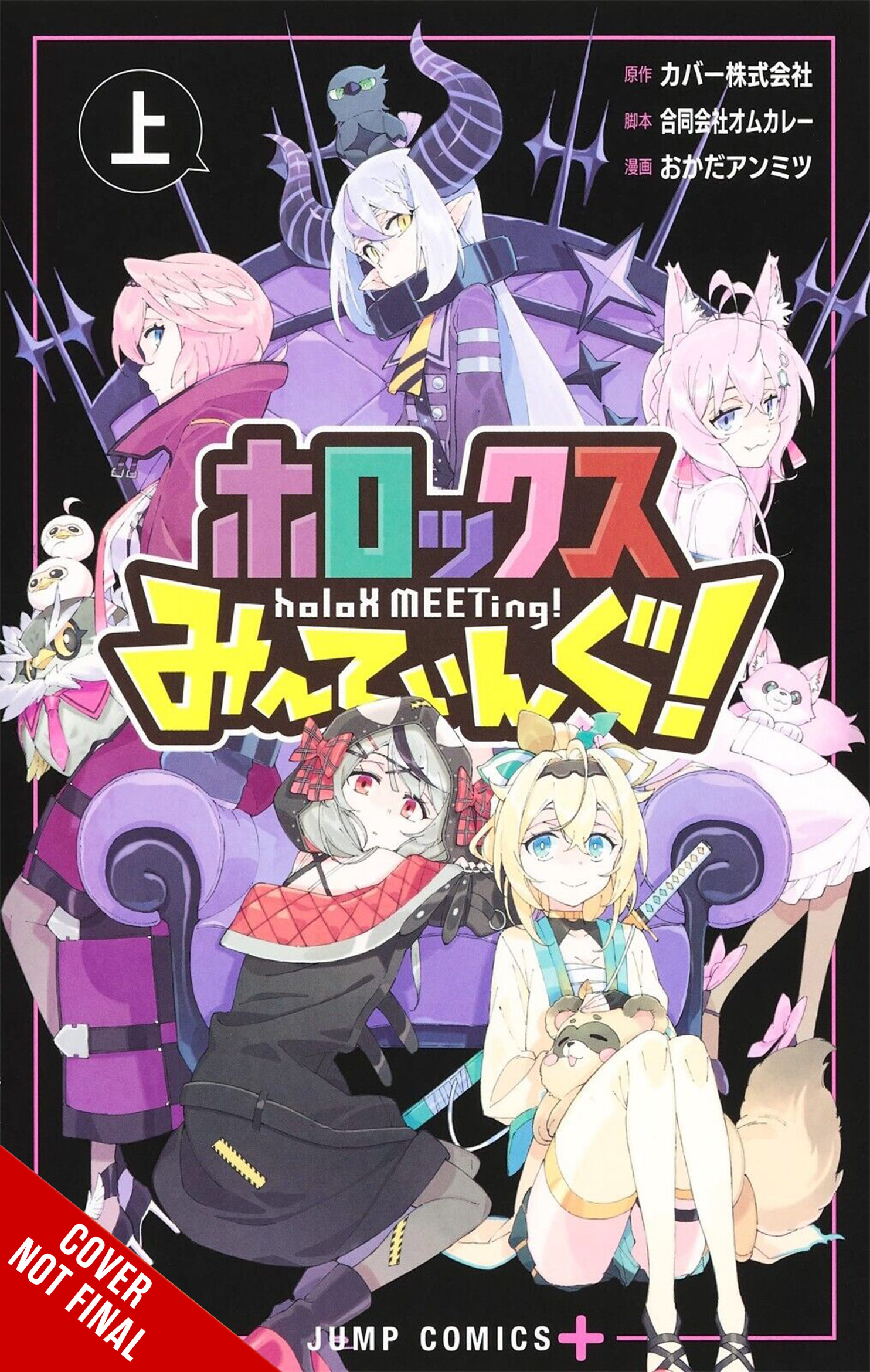 By Okada Anmitsu
La+ Darknesss. Takane Lui. Hakui Koyori. Kazama Iroha. And Sakamata Chloe. Collectively known as Secret Society holoX, their goal is nothing less than world domination! ...But how exactly did they end up as Virtual YouTubers? Discover the origins of the self-proclaimed "rightful rulers of Eden's planet" in this story based on the megapopular stars of hololive. "YES MY DARK!"
Original story by Harunadon
Art by Chill Ukai
Character Design by Yomi Sarachi

The awkward-yet-heartwarming love story of a scorned, incompetent villainess and an unapproachable, genius villain.  

Eleven years ago, Brigitte, the heiress of the Meidell earldom, formed a contract with the weakest type of spirit. Since then, she's been looked down on by all the other nobles, and her fiancé, the prince, even made a public spectacle of ending their engagement. The duke of the Water Clan's son, Yuri, is her only classmate who seems unaffected by these rumors. Yuri is feared for his incredible abilities and icy personality, but with him on her side, Brigitte's fortunes just might change....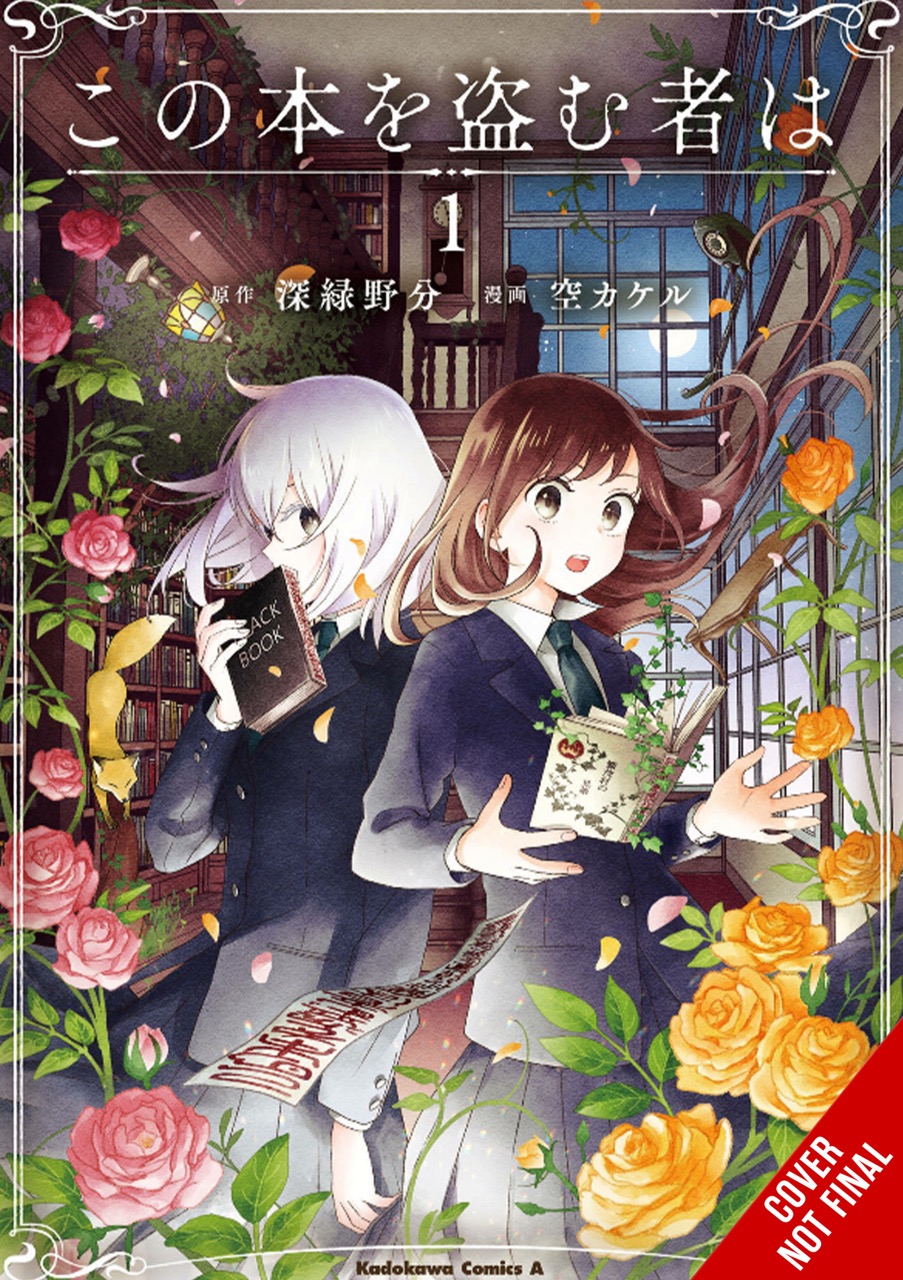 Original Story by Nowaki Fukamidori
Art by Kakeru Sora

In a town where people live surrounded by books, there is a library overflowing with endless tomes—the Mikurakan. Its founder was Mifuyu's great-grandfather, and her father is its manager…but Mifuyu herself hates books. One day, a collection of books is stolen, and a mysterious message is left behind: "Whoever steals this book shall be pursued by the flag of magical realism." Thus, the town begins to shift into something out of a tale…and Mifuyu realizes she must venture into the worlds of stories to save her home!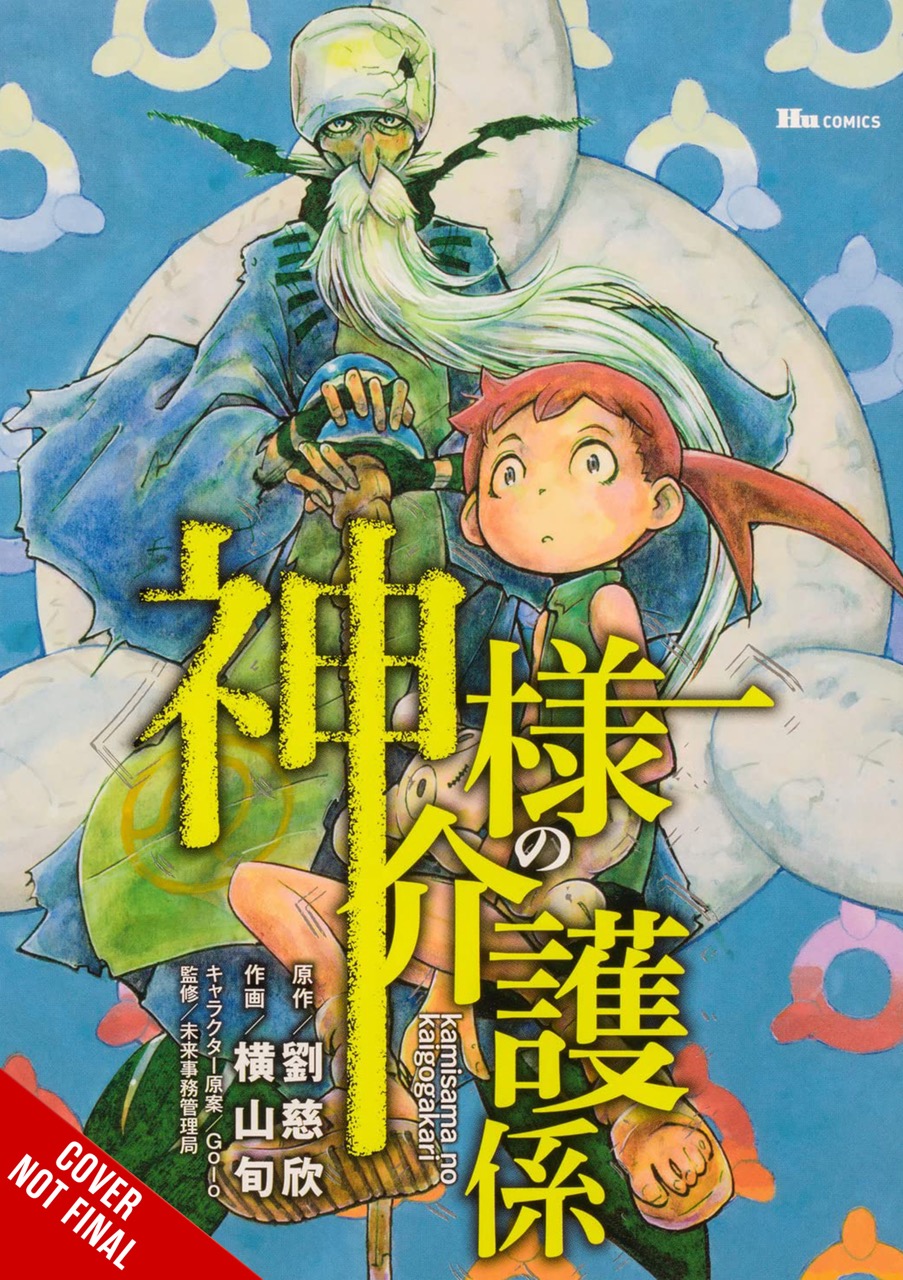 Original Story by Liu Cixin
Adapted by Jun Yokoyama
Art by Golo
One strange day, roughly 20,000 otherworldly spaceships flew into stable orbit around the Earth. After six months with no contact from the mysterious crafts, in a certain Asian village, a young girl named Zihan discovers an old man who fell from the sky. Soon, many more elderly drifters in similar clothing begin popping up all over the world—their numbers surpassing two billion in total. What is the goal of these mysterious visitors? Find out in this adaptation of a story by popular Chinese sci-fi author Liu Cixin!
Original Story by Kakkaku Akashi
Illustration by Kayahara

Mylene has it all: She's the daughter of nobility, she boasts incredible aptitude with magic and the blade, and she possesses striking vermilion-tinged locks that signify she has been chosen by God. Yet this elegant warrior hides a shocking secret—inside her lurks the soul of the strongest mercenary in history, Savage Fang. In his past life, Savage Fang cut down countless foes of superior ability for his employers with nothing but cunning and strength. Now reborn as Mylene, this former sellsword will use her past experience and newfound powers to shape the world as she sees fit…even if she has to get her aristocratic peers involved along the way!
By Toru Shirogane
Matthew is just another parasite in the chaotic dungeon city of Gray Neighbor. People say he's a lazy weakling who gambles and drinks away all the money he gets from his keeper, princess knight Arwin. But the truth is, no one in this town knows what he's really like—a ruthless protector who works in the shadows and will do whatever it takes for the sake of his mistress.
Original Story by Yatsuki Wakatsu
Illustration by Kikka Ohashi

Seiichirou Kondou is a 29-year-old accountant and major workaholic. When he's accidentally transported to another world, not only does he demand a job, but he starts whipping the lackadaisical Royal Accounting Department into shape! When he gets in over his head and nearly dies from overwork, the handsome Commander Aresh steps in to save him, and the two develop a unique, physical relationship...as a form of medical treatment?!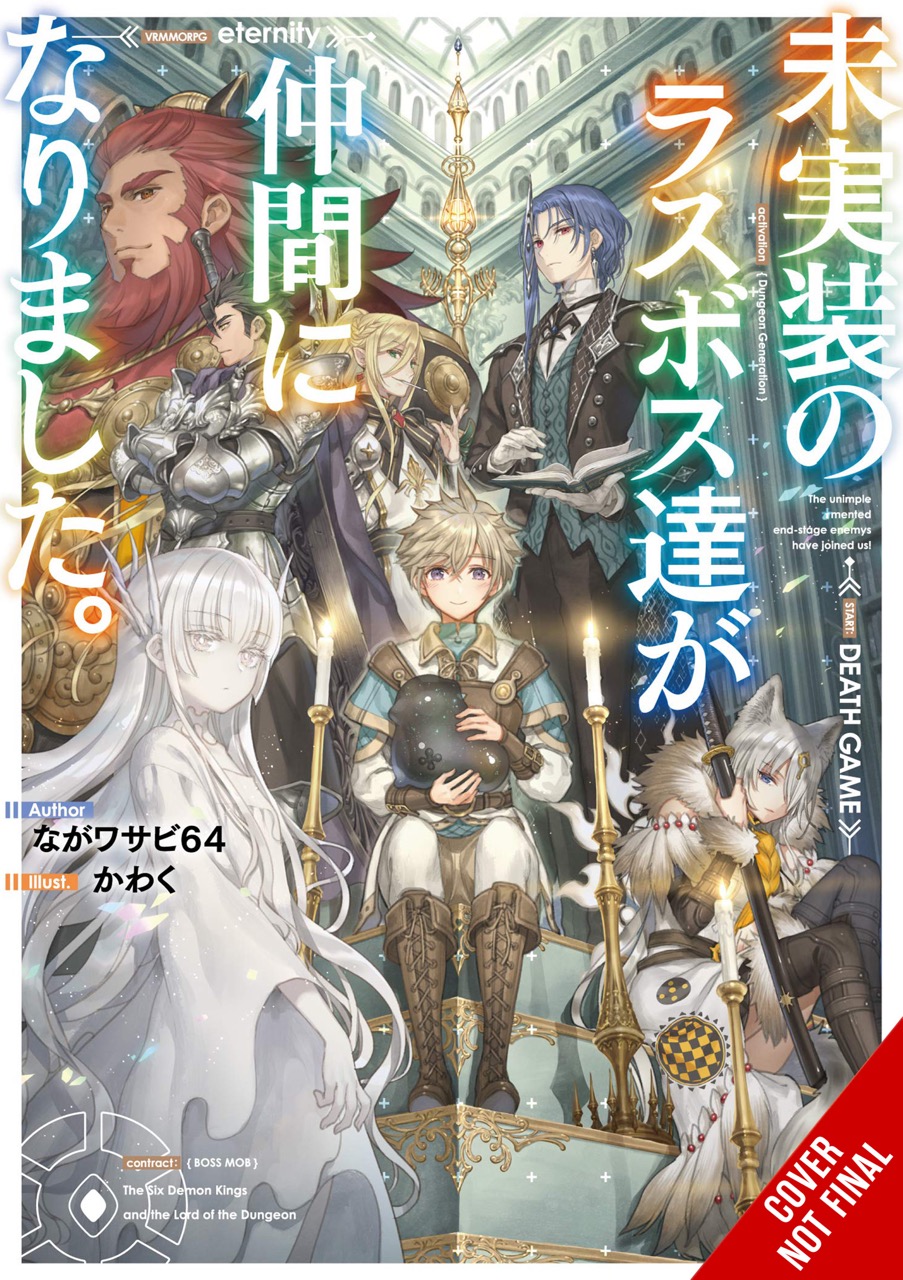 Original Story by Nagawasabi64
Illustration by Kawaku

Young gamer Shuutarou is among the lucky few chosen to playtest Eternity, the latest VRMMORPG, and he wastes no time in activating his unique dungeon creation skill…at the exact moment when the game glitches out! Now he and his fellow playtesters are trapped, and their very lives are at stake. Shuutarou happens to end up in the one area that has yet to be patched into the game: the final-boss lair where the six Evil Overlords lurk. They promptly declare him their master—and with Eternity's strongest baddies on his team, Shuutarou is up for any adventures this new life will throw at him!

Story by Shimesaba
Illustration by Ui Shigure

Yuzuru Amida is filled with regret. Although he fell in love with free-spirited Ai Mizuno in middle school, he never managed to tell her how he felt and they subsequently drifted apart. But when Yuzuru reunites with Ai by chance in the summer after his first year of high school, he realizes that his feelings for her haven't changed in the slightest. As this pair of total opposites gets reacquainted, however, they sometimes butt heads and find themselves at odds with each other. When all is said and done, will they end up as friends...or something more?
Original Story by Doufu Mayoi
Illustration by Kurogin (DIGS)

Waking up in a strange new place with no memory of his past life, Kelvin learns that he's bartered away those very memories in exchange for powerful new abilities during his recent transmigration. Heading out into a whole new world as a Summoner—with his first Follower being the very goddess who brought him over!—Kelvin begins his new life as an adventurer, and it isn't long before he discovers his hidden disposition as a battle junkie!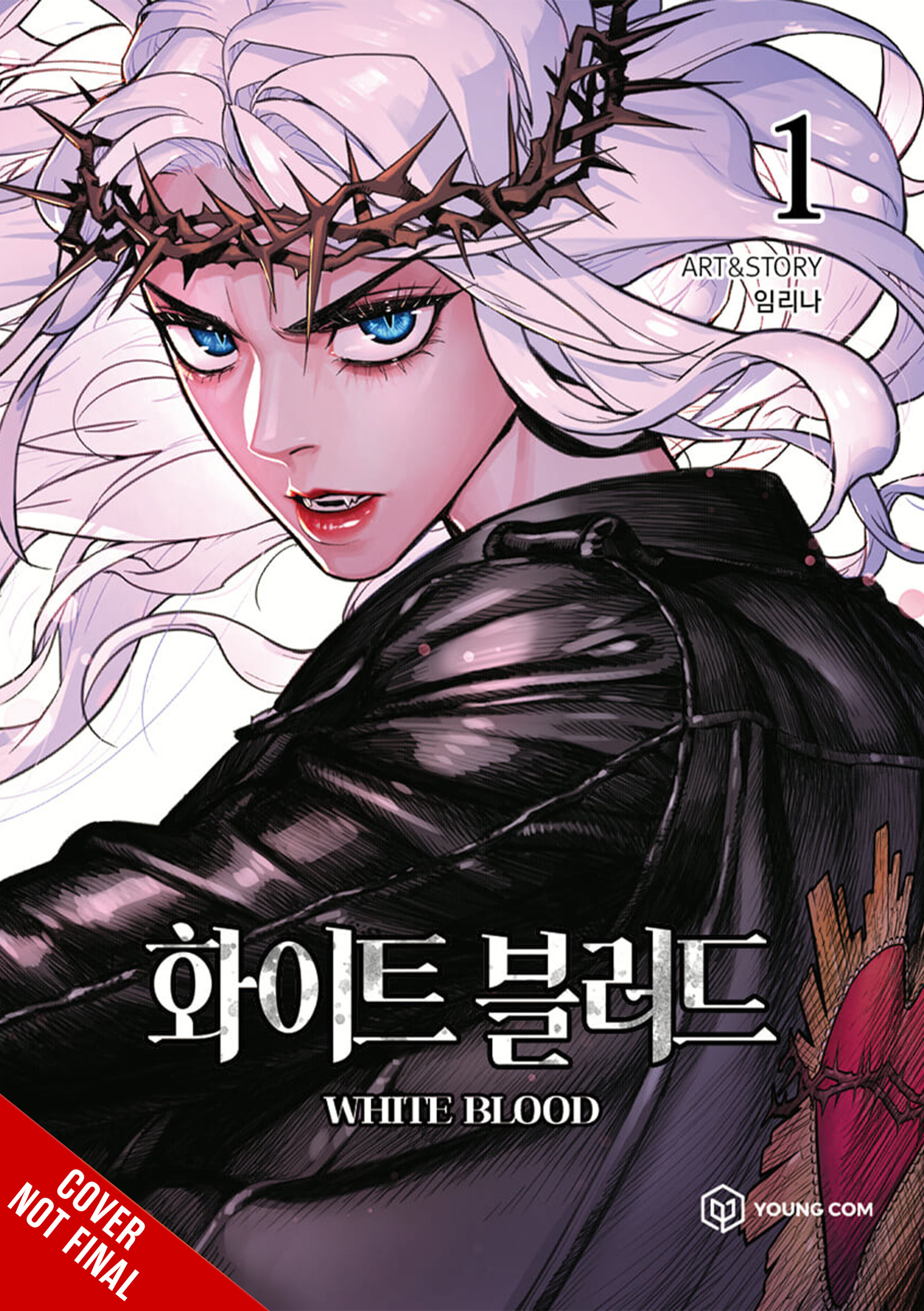 By Lina Im
All pure-blooded vampire Hayan Park wanted to do was live a normal life. But the rise of half-bloods ten years ago transformed the world into a dangerous and frightening place—robbing her of her one true wish. Determined to return Korea to how it used to be, Hayan teams up with local police captain Euntae Hwang to wipe out the bloodthirsty killers in a tale of hot-blooded romance and revenge.