Yen Audio will be releasing two new audiobook adaptations of Yen On novels: The Samurai and the Prisoner and Ishura.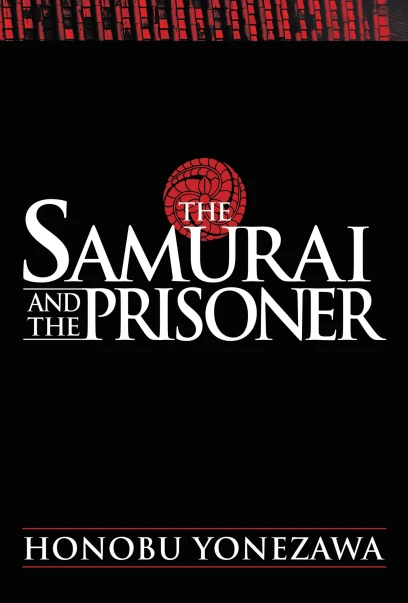 The winter of 1578, four years prior to the Honno-ji Incident. Araki Murashige has betrayed his ally Oda Nobunaga and holed himself up in Arioka Castle—but a string of unsettling incidents within the castle walls has him at his wit's end. The desperate warlord's only hope for solving these mysteries is imprisoned in the castle's dungeon: a man named Kuroda Kanbei, one of Oda's most gifted strategists. When all the conflict and intrigue come to a close, what will these two men have gained…and lost? Award-winning author Honobu Yonezawa's English-language debut is a page-turning blend of historical and detective fiction.
The Samurai and the Prisoner is the latest novel by prolific mystery writer Honobu Yonezawa and his first work to be translated into English. Throughout his two decades in publication, Honobu Yonezawa has received numerous awards, such as the Yamamoto Shūgorō Prize for his short story collection Mangan and the Mystery Writers of Japan Award for Best Novel for his book Oreta Ryūkotsu. The Samurai and the Prisoner has earned Honbu Yonezawa two more prestigious awards to add to his list of accolades: the Yamada Fūtarō Prize and the Naoki Prize. The English edition of the novel is available for preorder!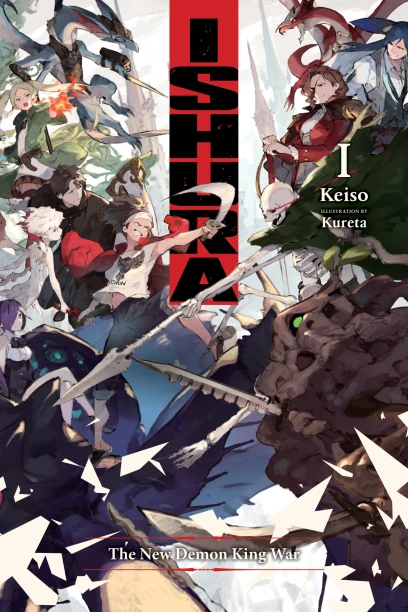 In a world where the Demon King has died, a host of demigods capable of felling him have inherited the world. A master fencer who can figure out how to take out their opponents with a single glance; a lancer so swift they can break the sound barrier; a wyvern rogue who fights with three legendary weapons at once; an all-powerful wizard who can speak thoughts into being; an angelic assassin who deals instant death. Eager to attain the title of "True Hero," these champions each pursue challenges against formidable foes and spark conflicts among themselves. The battle to determine the mightiest of the mighty begins.
In the 2021 edition of Takarajimasha's This Light Novel Is Amazing! (Kono Light Novel ga Sugoi!) guidebook, Ishura topped the tankōbon, novel, and new title categories with the most votes recorded in its history. Earlier this year, it was announced that this popular fantasy novel would be receiving an anime adaptation to be streamed worldwide exclusively on Disney+. Ishura, Vol. 4 is set to release July 2023 and is available for preorder!
The Samurai and the Prisoner audiobook is scheduled to debut September 2023, and the Ishura audiobook is scheduled to debut October 2023.