My journey working in publishing began in 2011, a year that was eventful not just for manga but the entire publishing industry. A legendary manga publishing company came to its end, an iconic bookstore chain closed their doors for the last time, and the hot topic in the news was the demise of print and the rise of digital publishing. Digital publishing, digital publishing, DIGITAL PUBLISHING! Every day, I saw an article reporting on exponential growth of the digital publishing business, and every Barnes & Noble had a NOOK kiosk greeting customers at the front of the store. When discussing the subject with my best friend, he told me that within our lifetime, print books would cease to exist—a dire prospect for a passionate collector of physical media, like myself. Seeing that we are currently witnessing the golden age of the English-language manga industry, a time in which the passion for collecting physical manga is greater than it's ever been, I am happy to say my friend was likely wrong.
However, as the years passed and the discussion of "print versus digital" waned, I've grown to appreciate the value of digital publishing. The world of Japanese manga is a wide one, and for good or bad, not everything will make its way to the English-reading world, with even fewer coming to print. This is where I've come to appreciate the value of digital publishing—it has allowed companies like Yen Press to provide fans access to even more manga for fans to enjoy. Some of my greatest discoveries when going through the Yen Press catalog were manga that were published digitally, many of which have been available for years. Perhaps the greatest example of this is Toilet-bound Hanako-kun. In a short amount of time, Toilet-bound Hanako-kun has become the bestselling manga in Yen Press history, but for years, before we released the first volume in print, fans could enjoy several volumes digitally. Toilet-bound Hanako-kun was a hidden gem that was ready to be enjoyed by fans for such a long time, which begs the question: How many more digital gems are out there? And it was this thought that inspired the Digital Gem feature you're reading. As the "marketing guy" of Yen Press, it is my responsibility to let you all know about these digital gems through this brand-new column.
For our first digital gem, let's take a look at Kuzumi-kun, Can't You Read the Room?, a series I was instantly drawn to because of creator Mosco's adorable artwork beautifully displayed on the series' eight multicolored covers. This comedic manga tells the story of Erika Sakura, the most popular girl in school, and her unrequited crush on Kuzumi, an unassuming boy often deemed plain and boring...but for Erika, he's alluring and irresistible! Most chapters revolve around Erika's obsession with Kuzumi that feature Erika's comedic inner monologue, hilarious moments where we find out she's not as graceful as most think she is, and Kuzumi remaining as mysterious to Erika in the end as he was in the beginning.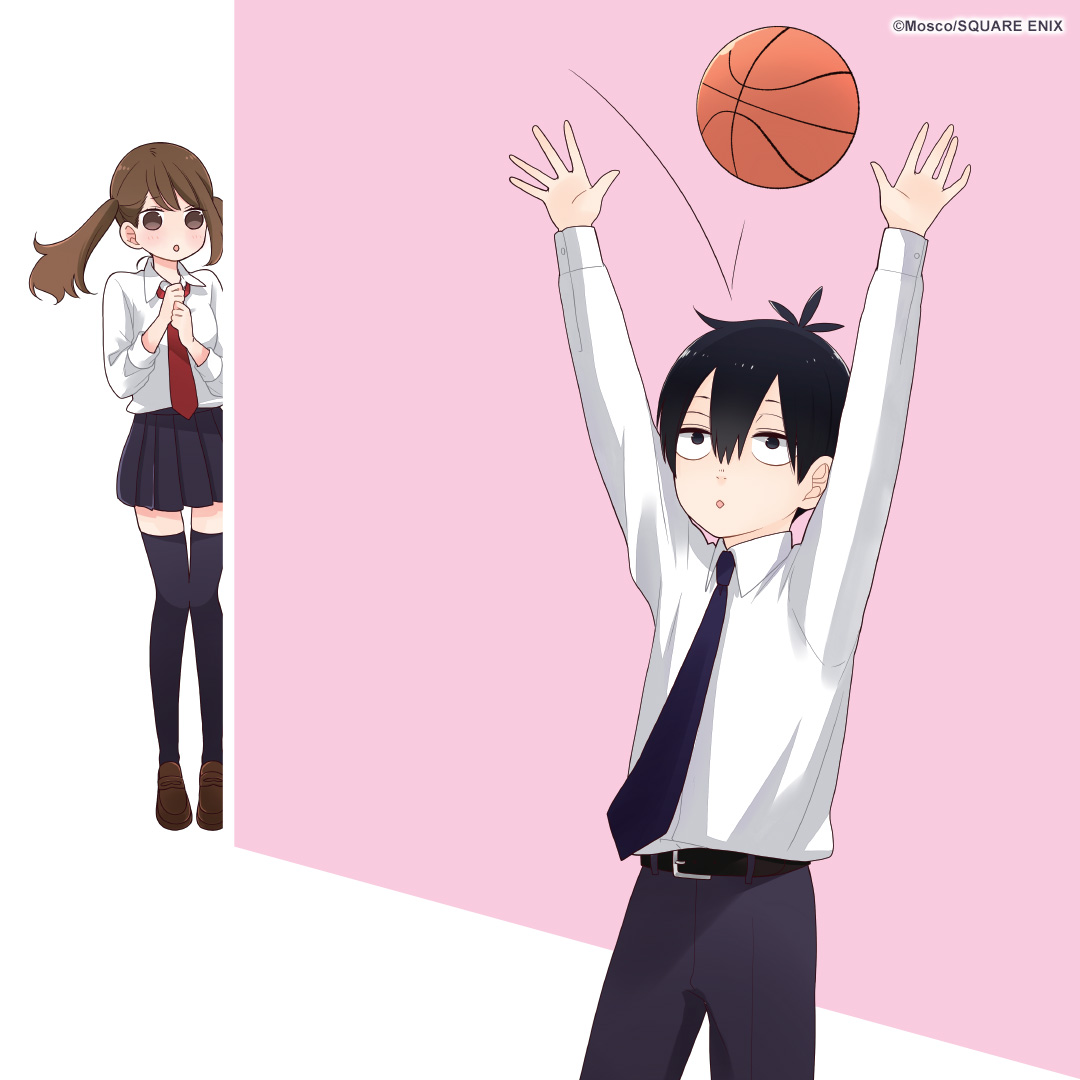 Most of the fun of reading Kuzumi-kun, Can't You Read the Room? comes from our protagonist, Erika Sakura. The experience of a crush is quite a relatable one, and my…Erika is oh so relatable! Between Erika looking a bit too deeply into superstitions that may indicate Kuzumi likes her and making sure that he sees the hairstyle she woke up at 6 am to prepare, readers may find themselves recalling crushes past and present through Erika's trials and tribulations. While most chapters follow a formula revolving around Erika's affection for Kuzumi, they don't feel tiring because of how entertaining Mosco makes them, and because further in the series, you discover how wonderful a character Erika is.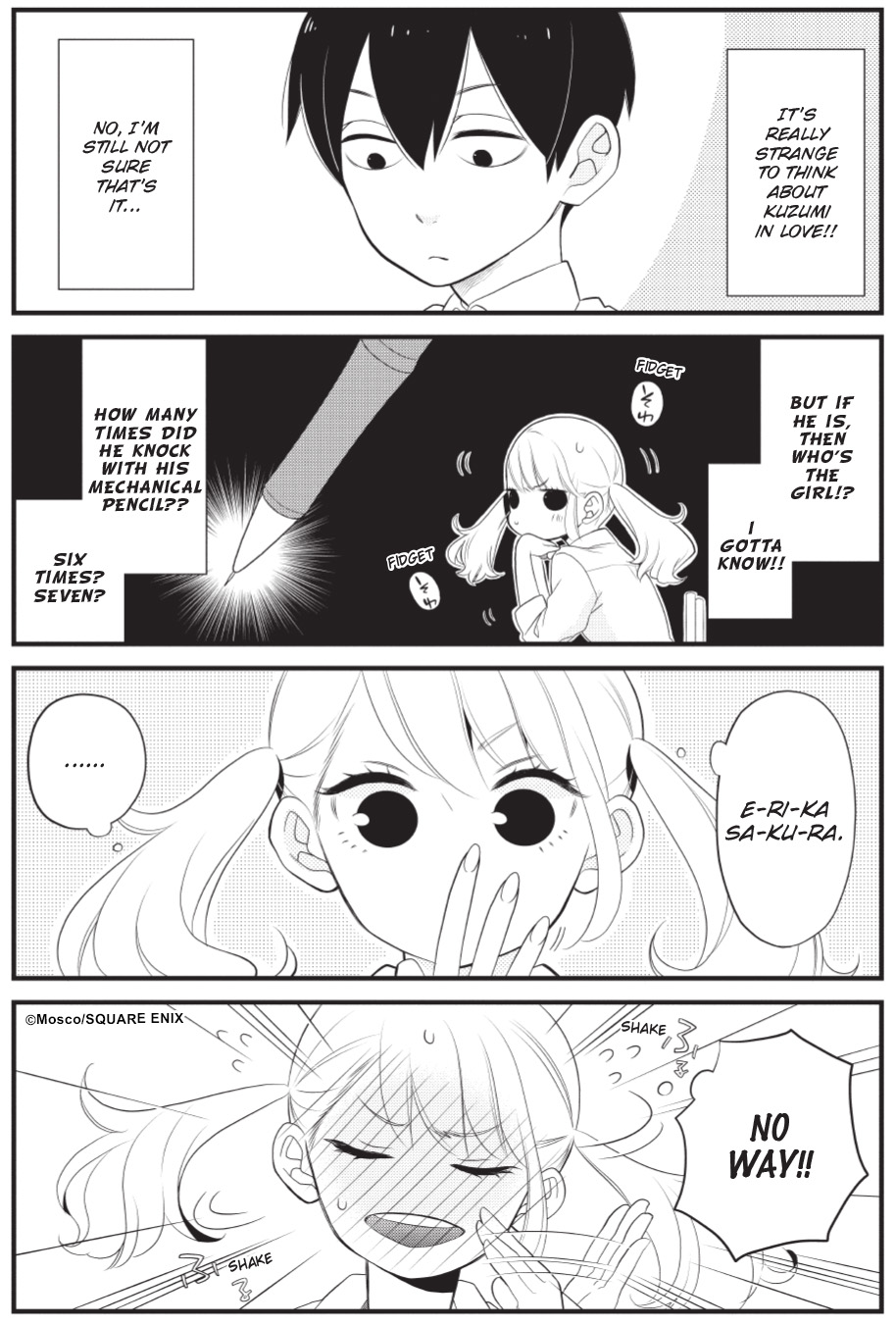 Just as wonderful is our titular character, the silent Kuzumi-kun. Kuzumi immediately wins readers over with his charming yet platonic demeanor, which is emphasized by his cute—yet deadpan—face. He is a character who is just as mysterious to readers as he is to Erika, so it is an absolute joy when we get to learn facts about him, such as his fondness for birds and his uncanny ability to impress children. (If you saw how good he was at the fish-catching game at the summer festival, you'd be impressed too!) Some of the best moments with Kuzumi come in chapters that feature his best friend, Haruna Chiba, the school's "tough guy" who is actually a misunderstood softy. It's endearing to see how much the two boys care for each other through the challenges they face and their silly joys of life. A fun example is when Erika finds out that the "club" the two boys enjoyed during the summer was not a trendy hangout in Roppongi but rather a simple bird-watching club. As much as the appeal of Kuzumi-kun, Can't You Read the Room? comes from Erika's relatable one-sided romance, it is equally fun to enjoy the pleasant slice-of-life joys of our beloved Kuzumi-kun.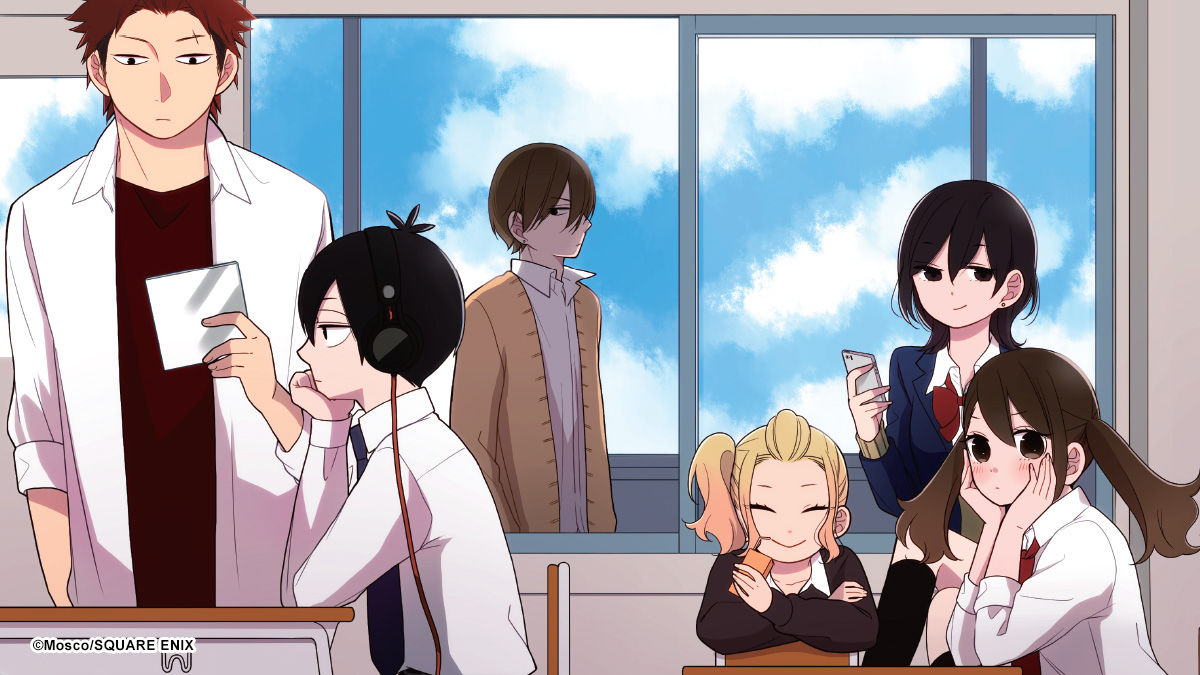 Between Mosco's adorable artwork and their mastery at telling a pleasant and relatable school-life story, Kuzumi-kun, Can't You Read the Room? is one of the most fun manga series we've published at Yen Press, digital or otherwise. If you're a reader who's always on the hunt for warm and pleasant slice-of-life romances, Kuzumi-kun, Can't You Read the Room? is a must-read from our digital catalog.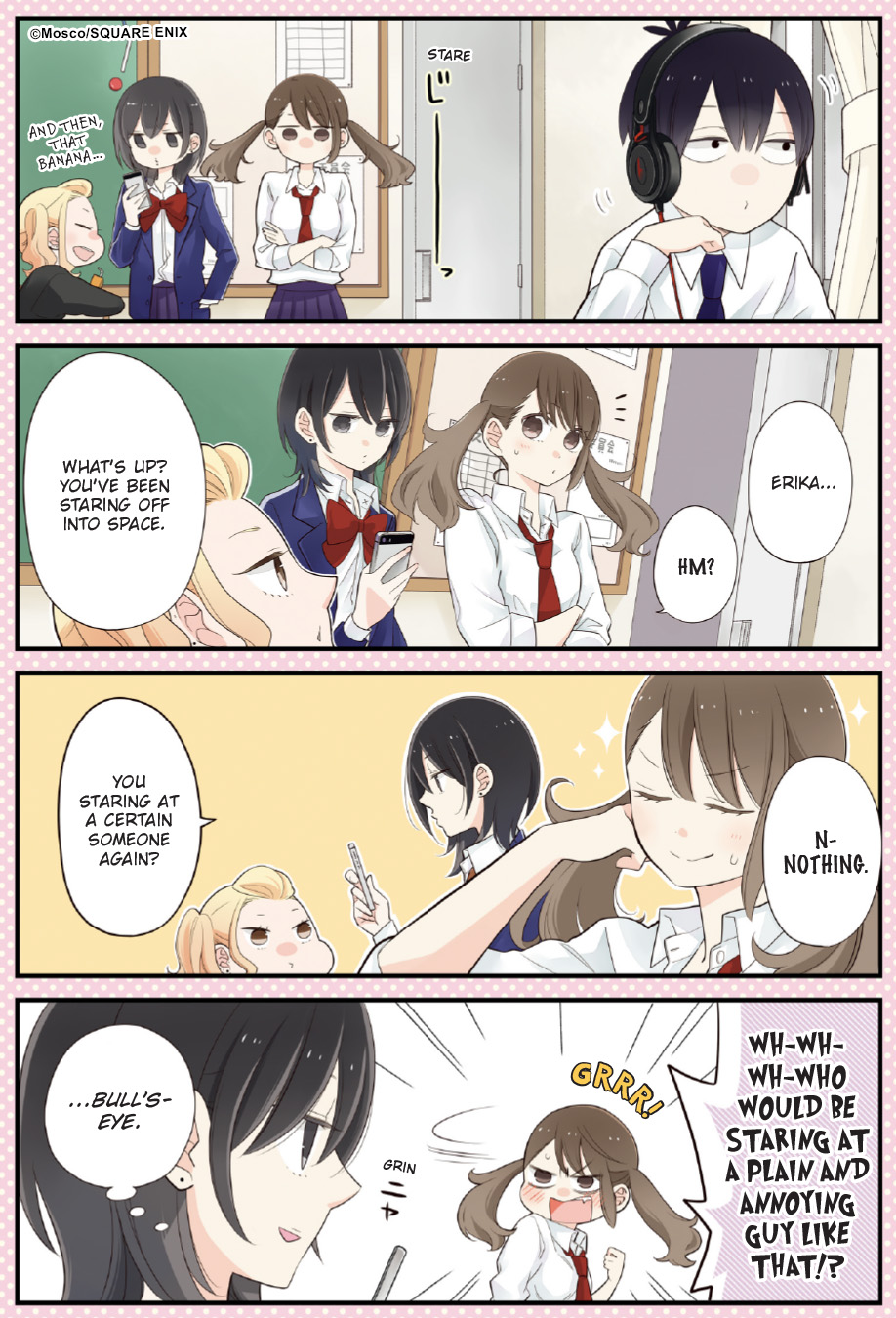 I hope you enjoyed the first edition of our Digital Gems! Look forward to more, and check out Kuzumi-kun, Can't You Read the Room? All eight volumes of this wonderful series are available now on digital platforms, such as BOOK WALKER Global.