The chaotic cosplayers. The mountains of manga. The greatest giveaways. All these and more can be found at our New York Comic Con booth! Are you ready for some fun?!

Returning to the Javits Center October 12–15, New York Comic Con is the biggest comic and pop culture event on the East Coast. We at Yen Press are coming back for another year of nerdy madness and geeky fanatics, but this time with our biggest NYCC booth (for now!). Attendees will have plenty of goodies to take home over the four-day weekend—both complimentary promotional items and the hottest new titles from Yen Press and Ize Press!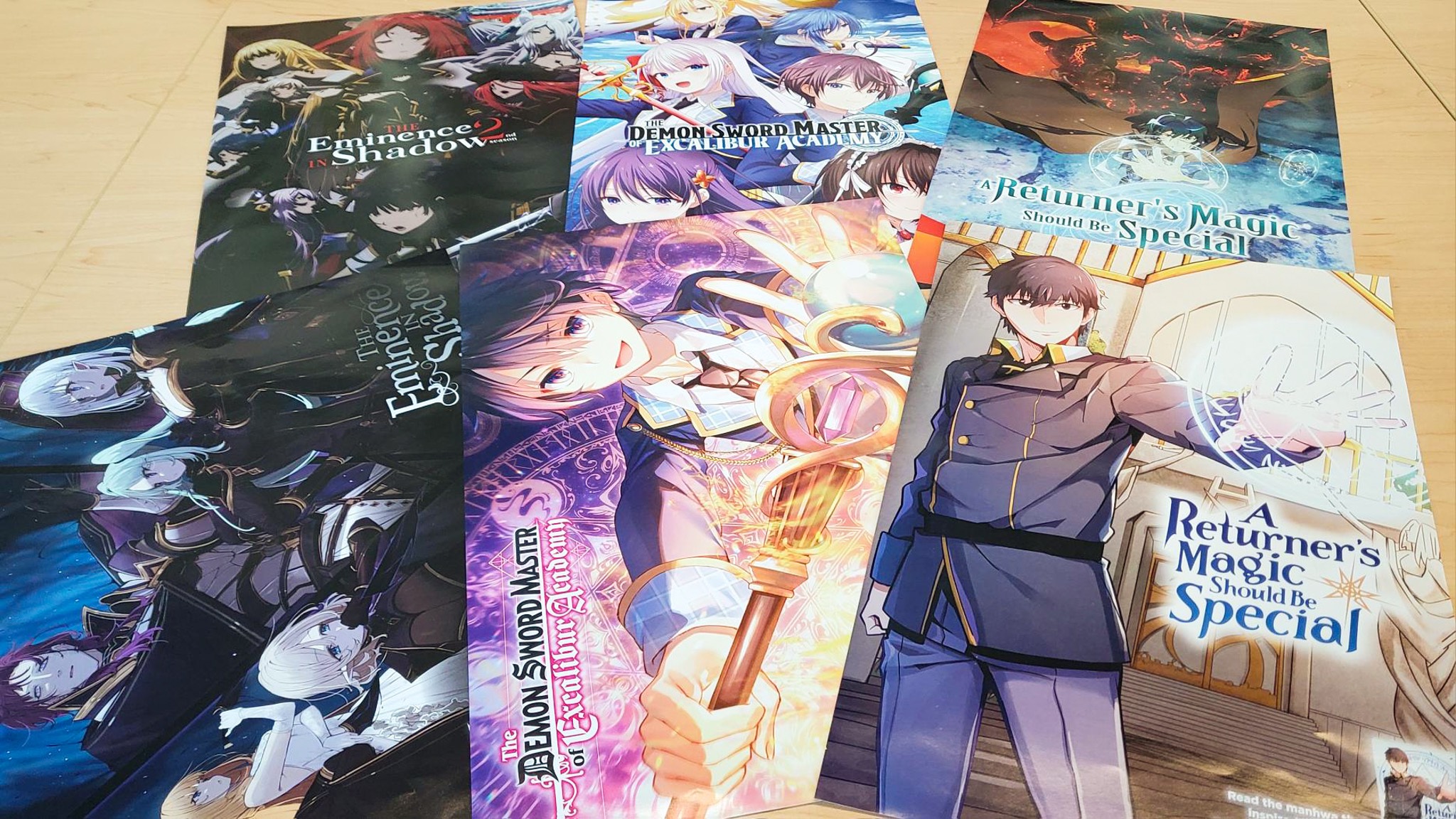 Stop by the Yen Press booth (#3307) for exclusive giveaways, fun activities, early releases, and passionate staff just waiting to recommend new titles! Some freebies you can take from our giveaway kiosks include After-school Hanako-kun handheld fans to celebrate the October anime release, gorgeous bookmarks for The Villainess Turns the Hourglass, samplers of our upcoming JY for Kids prose novels, and catalogs of some of the top titles we offer across imprints. Along with the samplers, kids will love the Amy's Big Brother buttons that will be offered on Sunday!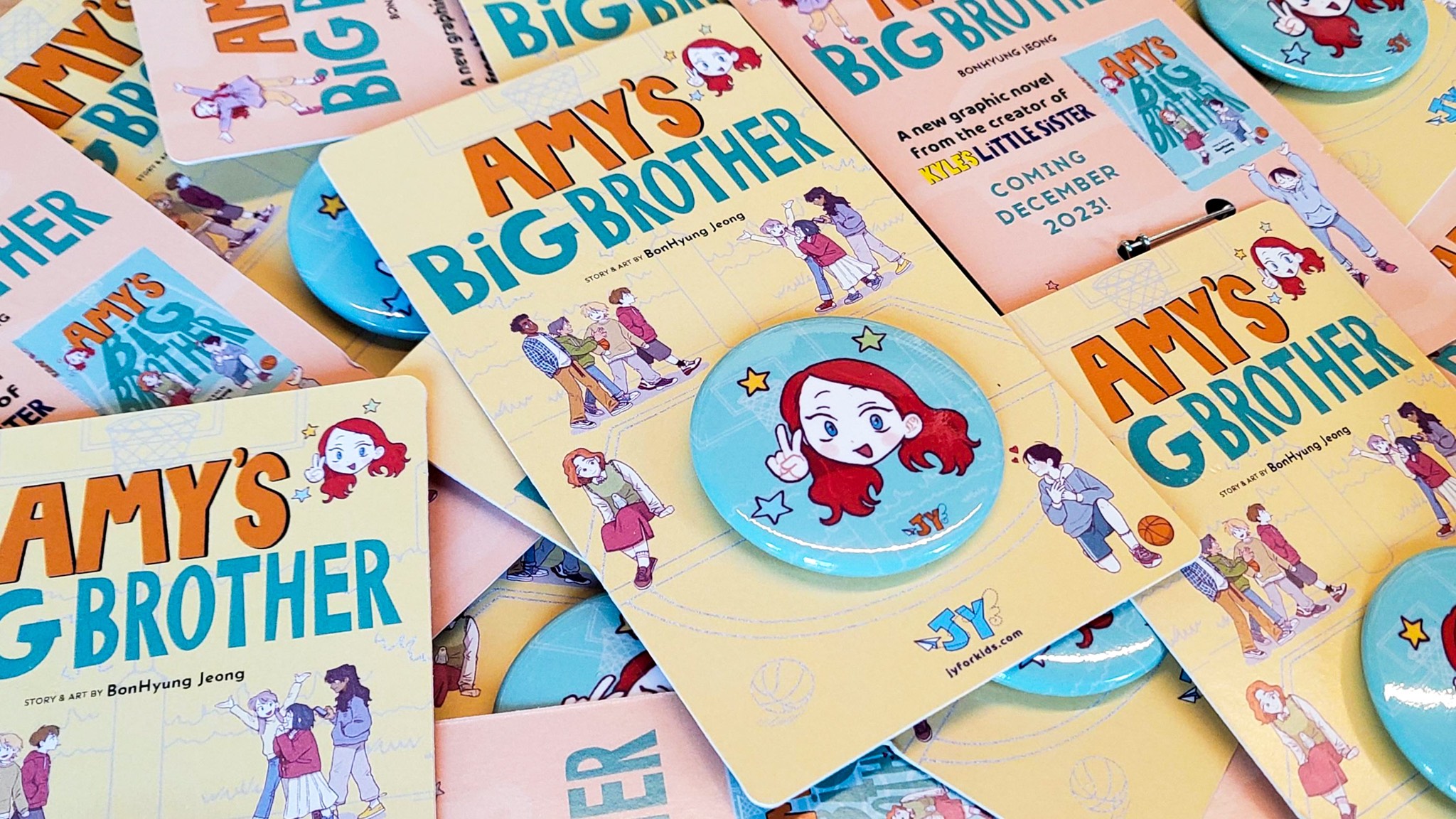 Also, if you sign up for the Ize Press newsletter, you can get a stunning lanyard featuring the six original launch series from Ize Press, only offered from 10:00 a.m. to 11:30 a.m., 1:00 p.m. to 2:30 p.m., and 5:30 p.m. to 7:00 p.m., Thursday 10/12 to Saturday 10/14! During those hours, you can collect posters from some of your favorite new anime tie-in series, such as Delicious in Dungeon, A Returner's Magic Should Be Special, Shy, The Eminence in Shadow, and The Demon Sword Master of Excalibur Academy. Be sure to come back throughout the convention—we'll be changing the poster selection each time!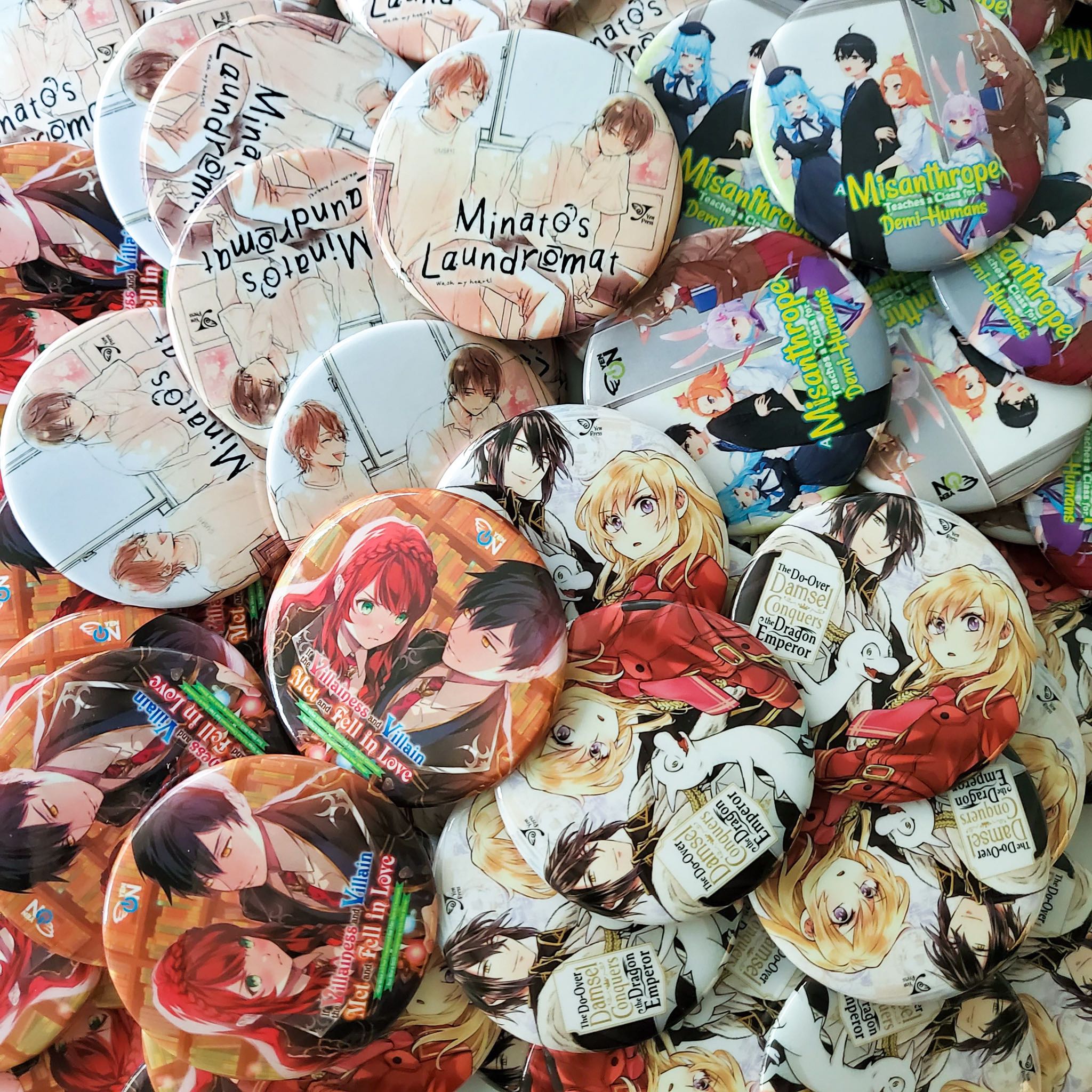 As a special treat, customers who spend $40 or more can receive a complimentary tote bag featuring the Korean comic sensations Solo Leveling and Omniscient Reader's Viewpoint! Get yours while supplies last! And that's not all…Far from it. Thursday 10/12 to Saturday 10/14, from 2:30 p.m. to 4:00 p.m., you can spin the prize wheel at the Ize Press giveaway kiosk to win a random character card from 7FATES: CHAKHO. That's right—HYBE's fantasy comic made in collaboration with K-pop phenomenon BTS. Which character will be lucky enough to go home with you? During those same time slots, you can play a fun game of Plinko at the Yen Press giveaway kiosk to win one of four buttons from either A Misanthrope Teaches a Class for Demi-Humans, If the Villainess and Villain Met and Fell in Love, Minato's Laundromat, or The Do-Over Damsel Conquers the Dragon Emperor.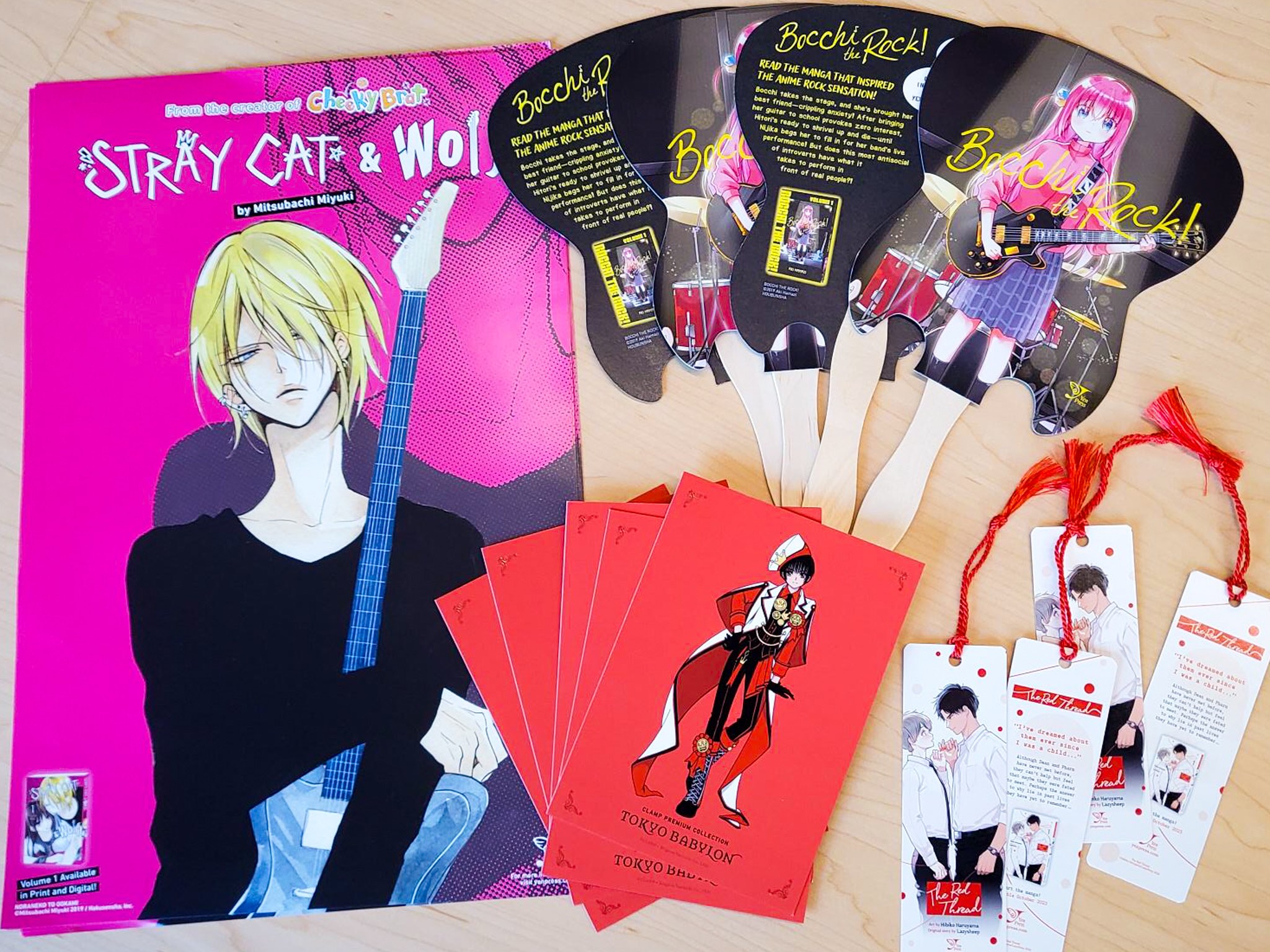 If that's not enough for ravenous fans, you can also participate in sticker-board polls from 11:30 a.m. to 1:00 p.m. and 4:00 p.m. to 5:30 p.m. at the Ize Press kiosk! We're giving out promotional items that are unique to each day of the con, with Not-Sew-Wicked Stepmom pocket mirrors on Thursday 10/12, Overgeared mouse pads on Friday 10/13, and Jungle Juice sanitizer sprays on Saturday 10/14. At the Yen Press kiosk, you can play quiz games in which the more questions you get right, the more prizes you win! You can walk away with up to four different prizes, including a bookmark from The Red Thread, a guitar-shaped Bocchi the Rock! handheld fan, a Stray Cat & Wolf poster, and a striking CLAMP Premium Collection Tokyo Babylon print! Last but certainly not least—you can grab a bookmark for every HYBE comic release coming from Ize Press, with 7FATES: CHAKHO on Thursday 10/12, THE STAR SEEKERS on Friday 10/13, and DARK MOON: THE BLOOD ALTAR on Saturday 10/14. Along with our amazing selection of books for sale, the Yen Press booth might just be the most exciting booth at NYCC this year!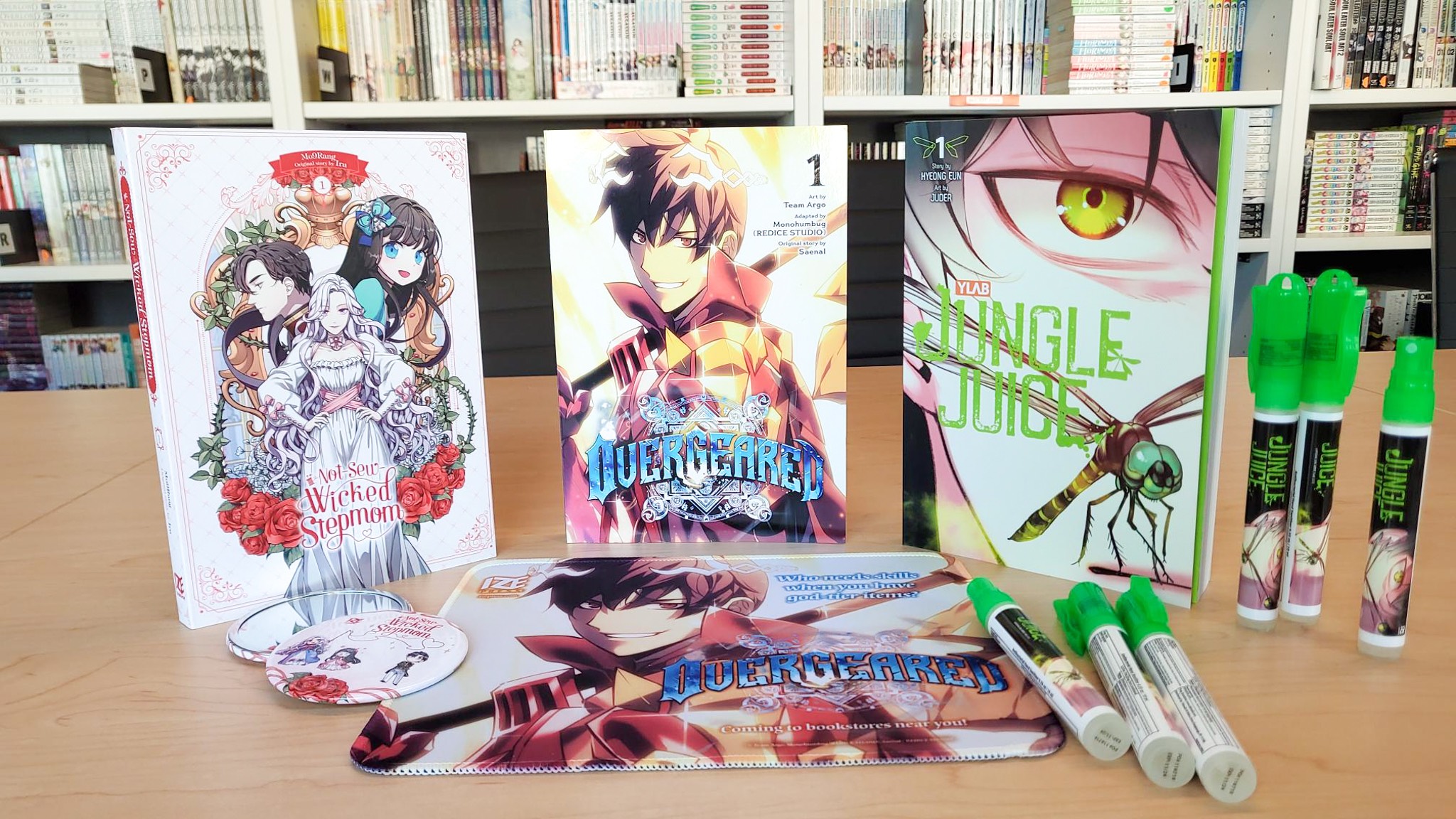 Of course, we'll also be hosting our Yen Press Industry Panel on Sunday, October 15 from 10:45 a.m. to 11:45 a.m. in room 406.3. Be sure to stop by for the latest news on licenses! You can also follow us on social media, as we post announcements live on X/Twitter. Remember to subscribe to our newsletter to receive the weekly word from Yen Press every Tuesday. See you at NYCC 2023!